The role of a pharmacy within the community continues to change. There has been a large shift in how pharmacies operate, and the types of services offered to the public. In the past, it was primarily seen as a place to fill prescriptions and purchase over the counter medication. Today, pharmacies are becoming care destinations.
Pharmacies Are Becoming Care Destinations
A recent publication in Pharmacy, a peer reviewed open access journal, titled "Community-Based Pharmacy Practice Innovation and the Role of the Community-Based Pharmacist Practitioner in the United States", looked at the need for pharmacies to become care destinations. The authors explain:
"There are substantial challenges related to public health including issues associated with health care inequalities, aging populations, increasing levels of chronic disease, and urbanization. There is a need to increase access to primary care services, control costs, and improve outcomes in health care for patients especially in the management of chronic conditions which puts a strain on health care systems worldwide."
The authors have found that:
"Community-based pharmacists are underutilized health care providers who can improve access to care when and where patients want to receive it. Fortunately, a trend is emerging for community-based pharmacists to function as care extenders to counter primary care provider shortages and address the substantial problems and associated costs due to the inappropriate use of medication."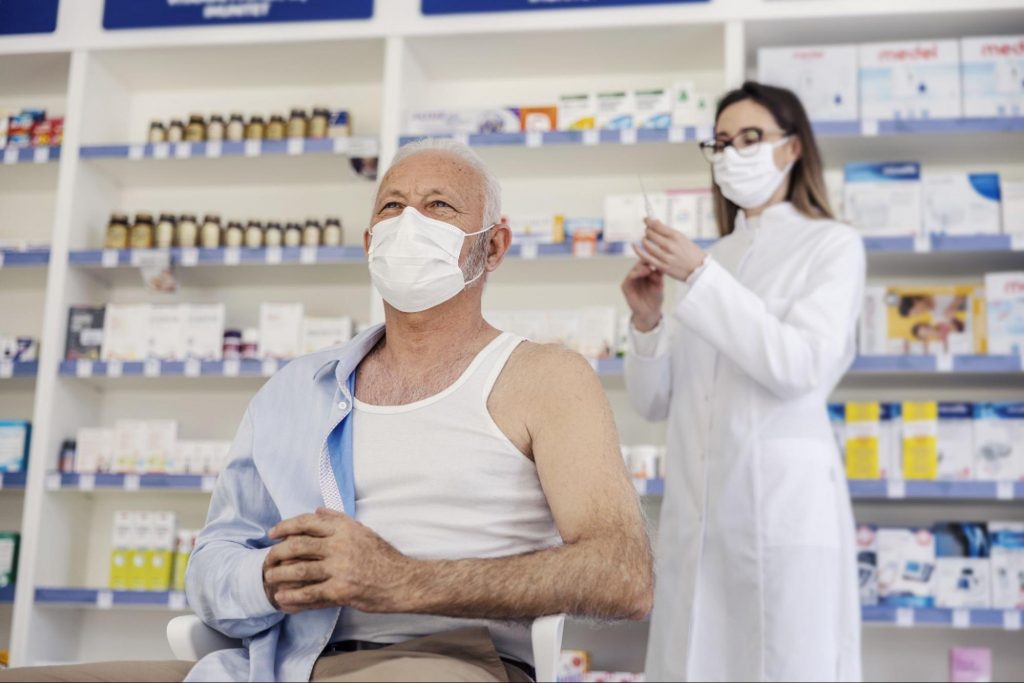 This is the new benchmark for community pharmacies. The pandemic provided a great example of what pharmacies are capable of. When there was an increased need to make vaccines more readily available, pharmacies stepped up to help administer the vaccine is a safe, effective, and organized manner. This situation is only scratching the surface of what a community pharmacy can and is capable of being.
Healthcare Services Pharmacies Have Proven Are Capable of Administering
Pharmacies are capable of providing a long list of health services to patrons. Some of them include:
Community outreach
Delivery of medication
In pharmacy consultation
Phone consultations
Medication therapy management
Chronic disease management programs
Primary care and clinic services
Group home and assisted living support
Nutrition and wellness consultations
The ability to collaborate with doctors and large health systems
COVID testing
Administering vaccines (COVID, flu, and others)
Why Community Pharmacies Are Poised To Be Care Destinations
Community pharmacies are in a position to offer more to people because of their embedded role in the community:
Pharmacies are convenient
People visit pharmacies much more frequently than doctors
Pharmacists have personal relationships with their patients and understand their medical needs
People already use pharmacies for medical advice and to receive educational consultation.
Community pharmacies are now developing and delivering services that can support the greater health care needs of the community. But there are challenges. These can be overcome through proper training, education, and advancements in technology. Pharmacies are poised to become much more than a medical distributor and become a care destination in communities across the country.